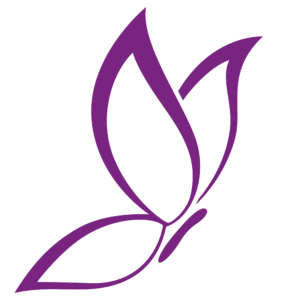 Welcome to Joppa House Ministries
Virtual Fundraiser!
To our Joppa House Donors, Supporters, and Prayer Partners:
We want to say, thank you from the bottom of our hearts. The road that we have all traveled in 2020 was filled with blind corners that no one could have predicted. Generally we have several fundraisers throughout the year and were unknown when it came to September, our biggest fundraising push of the year . . . what was going to happen without our annual fundraiser? We decided to dip our toes into the virtual realm, with the hopes, but certainly not the expectation that we could raise our 2021 budget. We were hoping to also get a downpayment for a second home, even if it was just a start, but again, had low expectations due to the year that had befallen us all.
Our goal was to raise $65,000.00 ($40,000.00 for our annual budget and $25,000.00 towards a second home). Because of your generosity, we were able to raise just over $86,000.00, surpassing all of our goals, allowing us to expand our annual budget and open up the house to three (3) more women, bringing Joppa House to its capacity. We cannot thank you enough. Without you, our doors would not be open. Because of your faithfulness we can continue ministering to, teaching, and coming along side women who are working towards active recovery and stable living. Thank you for believing in our mission and partnering with us to give women a second (and third, and fourth, and…) chance at living their best life, times two. You heard it right! Your faithfulness and generosity has helped us to garner a large downpayment on a second home (campus) for Joppa House Ministries. With that downpayment, we have begun the search for the perfect house to join the Joppa House family, something we could have never done without YOU. Stay tuned for updates! May you and your family have a wonderful and happy new year!
A little about us…
Our mission is to provide a safe, sober, rehabilitative environment for ladies and their children that come in to Joppa House.  Our program empowers women to remain substance-free, while mentoring and training them in the life skills they need, providing them a healthy, stable environment in which to raise their children as they begin to transition and sustain independent living.  As of September 1, 2020, we have housed 60 women and 72 children, a total of 132 people in our six (6) years of operation.
Joppa House was birthed out of a desire to help the homeless or those facing homelessness.  We created a program that breaks the cycle of poverty that is plaguing this generation.  Trends have changed since Joppa House opened its doors in 2014.  Most of our residents are struggling with addictions.  To meet this specific and prevalent need, Joppa House has added recovery programming, in addition to our original mission.
Joppa House Ministries is a non-profit 501(c)3 organization.
We are funded and supported by private donors and resident contributions,
with two-thirds of our annual budget generated through private donations.
All donations are tax deductible.