Joppa House is a transitional recovery housing model that is intended to provide a safe, supportive, and nurturing environment for women seeking to continue their personal recovery from substance use disorders.  We introduce sober living skills, peer-to-peer fellowship, and support, to help individuals gain strength and coping skills that will aid in transitioning each woman and their families back into the community, their families, along with the ability to sustain enriched lives free from addictions.
Family Living Expectations
In order to provide a safe and healing atmosphere at Joppa House, social expectations are required.  These expectations serve to promote positive relationships, respect, and learning opportunities for children to grow emotionally, socially, and spiritually.
Dignity and respect in communication
All family members must strive to use appropriate voice tones, appropriate language, taking turns when speaking, and respect for differing opinions.  Communication should be directed only to the parties involved in the disput and care taken to not involve others in "taking sides".
Personal space and property must be respected
Children need to be instructed not to touch items that belong to other household members.  Bedrooms are off limits to children that are not assigned to them unless supervised by a parent with permission.
Children are only to be touched and/or disciplined by their own mother unless permission has been given by the parent during times of shared supervision or daycare supervision.
Schedules for mealtimes, snacks, playtime, homework, quiet time, bath time, and bedtimes must be honored in order to provide consistency and routines for family members.  Children do best when they have predictable and consistent daily routines.
Food must be eaten only in designated areas and every effort to provide healthy food choices for children should be encouraged.
Children who are disrespectful, uncooperative, or defiant will require time out consequences based on their age.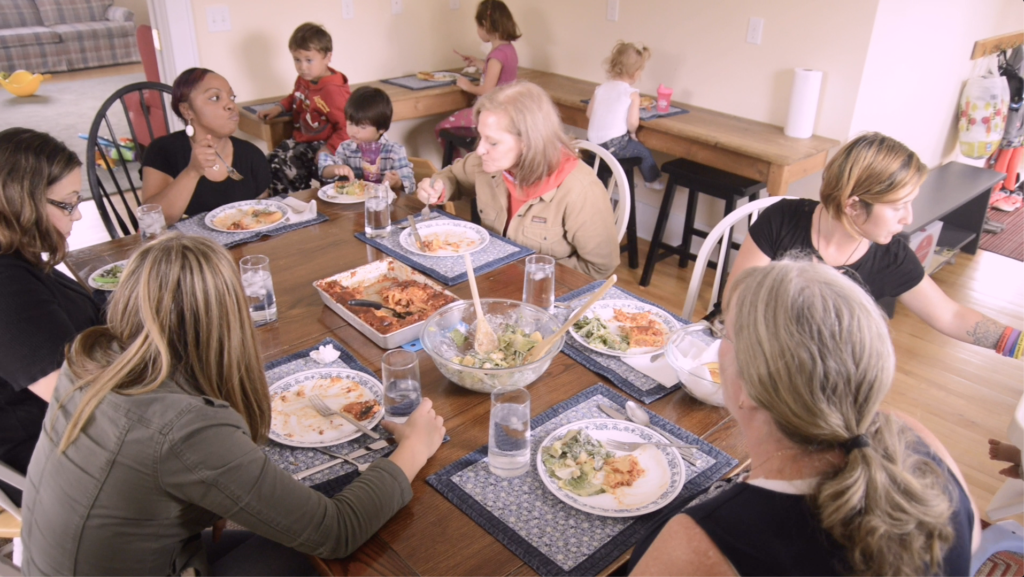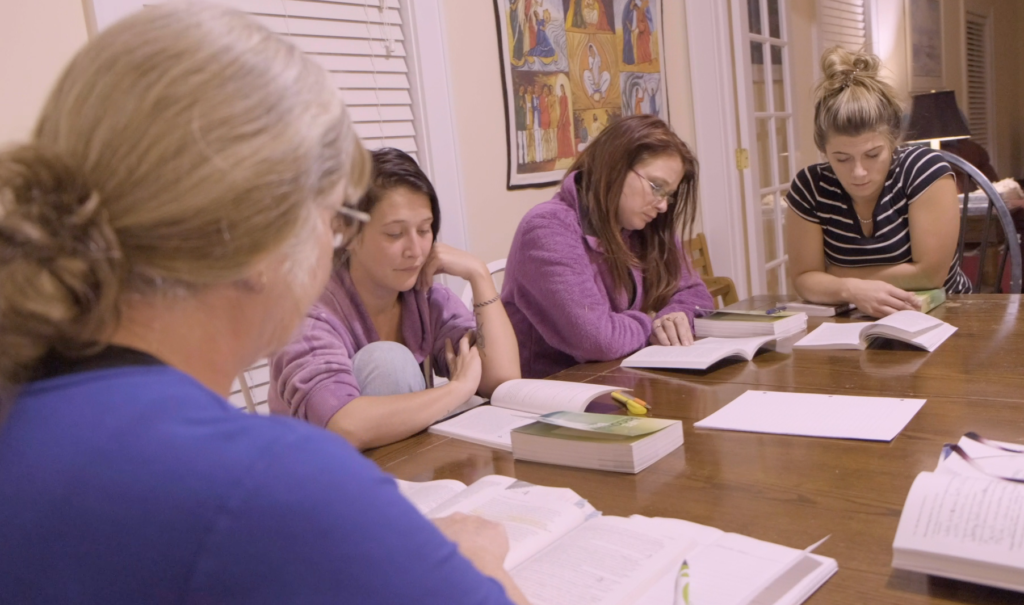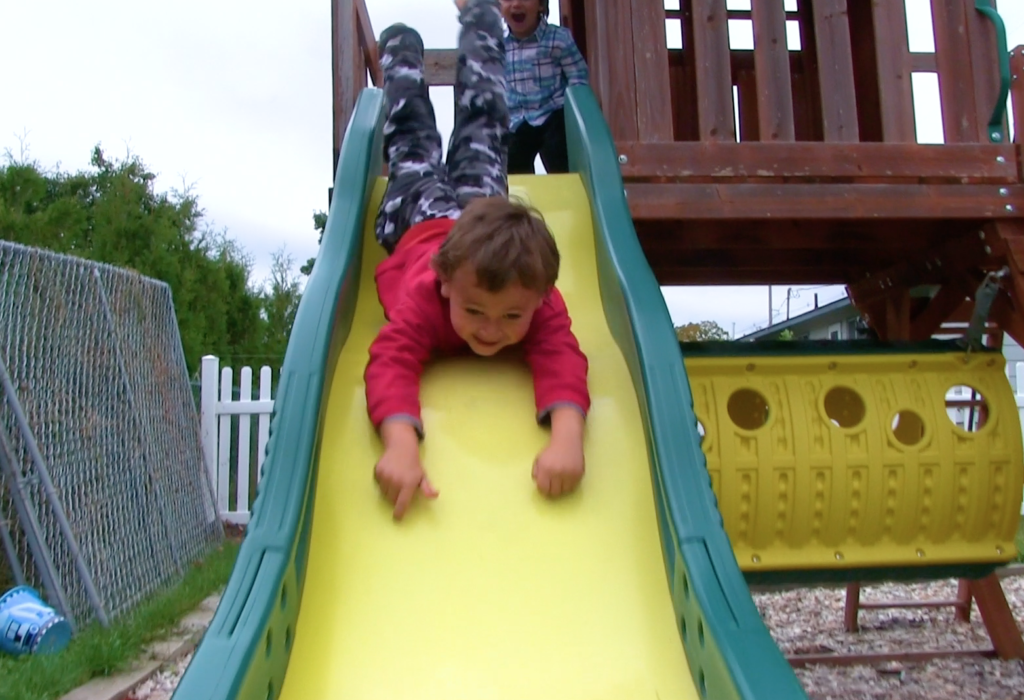 Cooperative living agreement
In addition to the Residency Agreement, this covenant is here to ensure the safety and security of everyone.  Each person staying at Joppa House is experiencing critical issues and therefore, living cooperatively is extremely important.  Please remember that these are just guidelines and there may be times we have to make exceptions based on individual situations that cannot be explained due to confidentiality.  Please be tolerant, respectful, and understanding to all who reside here.
Joppa House is a nonviolent home.  There will be

no abuse of any type

directed toward anyone in the home.  This includes swearing, yelling, and threatening.  Any kind of outburst could make someone feel unsafe.  We ask that if you find yourself in conflict with someone, and are unable to resolve it, please bring it to the attention of the Director.
Movies or games that show explicit material or contain undue violence and contain foul language will not be shown or viewed in the house.  Offensive, demonic, or pornographic material of any kind or in any medium is not permitted on the property.  If you are uncertain as to the validity of your material, the Director will make the call.
Be respectful of the food in the refrigerator and cabinets that belong to someone else.
To ensure cleanliness and maintenance of Joppa House and its furnishings, food may be eaten in the Kitchen and Dining Room ONLY.  Water can be consumed anywhere in the house, including your bedroom.  Coffee, other beverages, and snacks may be consumed in the kitchen and dining room at any time.  No food or drinks are to be taken to or kept in your bedroom.
Due to possible allergies or risks, do not at any time give any food or drink to any residents child, or any child that may be visiting another resident.
All residents are expected to take the main meal together unless excused for work-related reasons.  Everyone will be expected to participate in clean-up from the main meal.  Clean up after yourself after all individual meals or snacks.  This includes wiping off the table, your placemat, etc., and sweeping around your eating area if necessary.  Wash your dishes immediately after eating and put them away in cupboards.  There should never be dishes in the sink.
Sick residents are required to go to the doctor.  If there is any risk of contagiousness, please stay in your room to avoid others becoming ill.
Be fully and modestly clothed at all times.
Since space is limited, we ask that family visits be pre-arranged with time and dates with the other residents.  ALL visits with male visitors must take place in the community areas.  No conjugal visits area allowed.  No sexual activity of any kind is allowed on the premises.
Please remember to clean up the bathroom after every use.  No personal items are to be left in the bathroom.
Laundry is to be finished by 10:00 p.m., no exceptions.  If you cannot do laundry on your appointed day, switch days with another resident.
Wash your bedding bi-weekly; more often if needed.
Do not lounge or sleep on the couch.  Use your own room.
Smoking is allowed in the designated areas outside of the House.  Smoking inside is absolutely prohibited.
Avoid use of perfumes, scented lotions, powders, or other scented personal products.
Gossip and backbiting will not be tolerated under any circumstances.  Report altercations to the Director immediately.
Profanity, foul and/or offensive language is not permitted in the house or on the property.
Borrowing or lending of money is not permitted between guests or between guests and the Director.
Daycare for minor children must be procured by the mother as far in advance as possible.
We understand that all persons who come to Joppa House are in some form of crisis.  We hope these friendly reminders will help you feel comfortable and safe here.
– revised March 2016 –